WILLS, TRUSTS, ESTATE PLANNING & PROBATE

WilliamsGautier has the experience to handle our clients' needs from the basic estate to the complex. We assist our clients in minimizing estate and gift taxes in the transfer of wealth from one generation to the next. We advise our clients in the use of wills, revocable trusts, irrevocable life insurance trusts, family limited partnerships and business succession planning tools.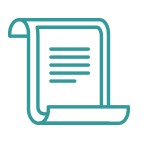 We also assist our clients in preparing for the possibility of incapacity during their lifetime through the preparation of a durable power of attorney, health care surrogate designation and living will.
Our experience in the administration of estates in probate and trust administration, including contested matters, will guide the client through the often-confusing process. There are also post-mortem planning tools available after the death of an individual which should be considered. Our goal is to help the client achieve a prompt and cost-effective administration of the estate.